Xiaomi Mi AI Speaker Mini launched: Most affordable smart speaker ever?
The market for smart speakers and IoT (Internet of Things) devices is growing and a lot of manufacturers have already started rolling out their products, from Amazon who launched its Echo range of smart speakers to Google with its Google Home. Now, it's Xiaomi's turn.
Although the Chinese tech major has a smart speaker in the Mi AI Speaker that was launched last year, Xiaomi unveiled its Mini version called the Mi AI Speaker Mini at the Mi Mix 2S March 27 launch event. What's special about it though, is its price.
Like all Xiaomi products, the Mi AI Speaker Mini has been launched at a very attractive price of RMB 169, which in Indian rupees comes to around Rs 1,750. The Mi AI Speaker Mini is set to go on sale in China starting April 3.
The Mi AI Speaker Mini, as suggested by the 'mini' suffix, will be taking on the likes of the Amazon Echo Dot and the Google Home Mini. And while the Amazon Echo Dot is gaining traction in the Indian market and its digital assistant Alexa is becoming more Indian every day, it currently retails for Rs 4,499 on Amazon.in.
The Google Home Mini (along with the Google Home), however, is yet to land on Indian shores and will hopefully do so in April, according to the latest information from Google.
Google Home Mini is priced at $49 in the US which translates to around Rs 3,200. The Apple HomePod is in a different league altogether considering that it will be priced way above the Mi smart speaker.
It is pertinent to mention that Xiaomi's Mi AI Speaker Mini is priced at just RMB 169 and will be the cheapest smart speaker. That is if Xiaomi decides to launch it in India.
In terms of the design, the Xiaomi Mi AI Speaker Mini is a portable speaker that appears to be small enough to fit in your palm.
Xiaomi posted images of the smart speaker on Twitter and going by the image the speaker comes with a navigation button on top with buttons like Activate, Play, Pause and Next, similar to the button setup on the Amazon Echo Dot.
Xiaomi also claims that the speaker lets you play from more than 35 million songs and audiobooks on Xiaomi's collection. And since it is a smart speaker, you can ask questions to the AI speaker, check your schedule, set reminders and ask about the traffic and more.
The device comes with always-on functionality like the Amazon Echo Dot and also has a good microphone that allows the users to input commands after connecting it to their phones using the Mi Home app.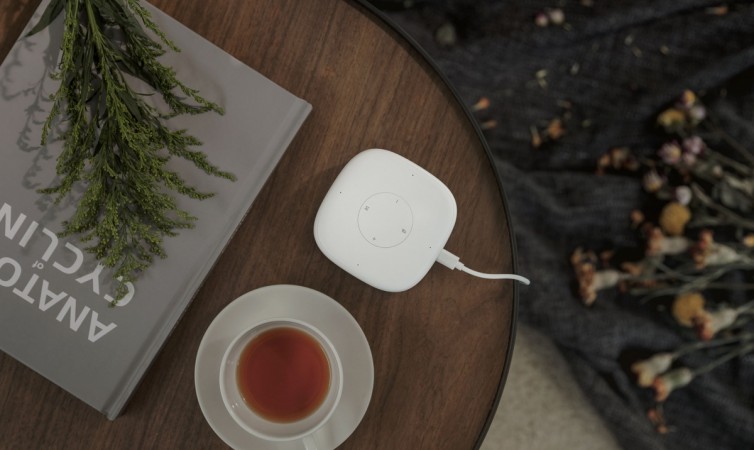 Xiaomi's Mi AI Speaker Mini also supports smart home integration, connecting with the smart home automation devices. The speaker can be used to control several smart products under Xiaomi's smart home lineup.
Overall, the Mi AI Smart Speaker definitely looks like a more affordable alternative to the Amazon Echo Dot and the Google Home Mini, but the chances of it being launched in India are pretty slim.
Xiaomi does have plans to introduce a lot of its smart home products in India this year and has already started looking beyond smartphones by launching the Mi TV 4 and Mi TV 4A series in the country.
And if Xiaomi decides to launch the Mi AI Speaker Mini in India at the same price point, it will definitely assist a lot of people in stepping up to buy a smart speaker and will help Xiaomi further consolidate its position in the Indian market. (Via ibtimes)